Admatec news
Stay up to date with Admatec news, customer spotlights, and tips on how to leverage 3D printing of ceramics and metals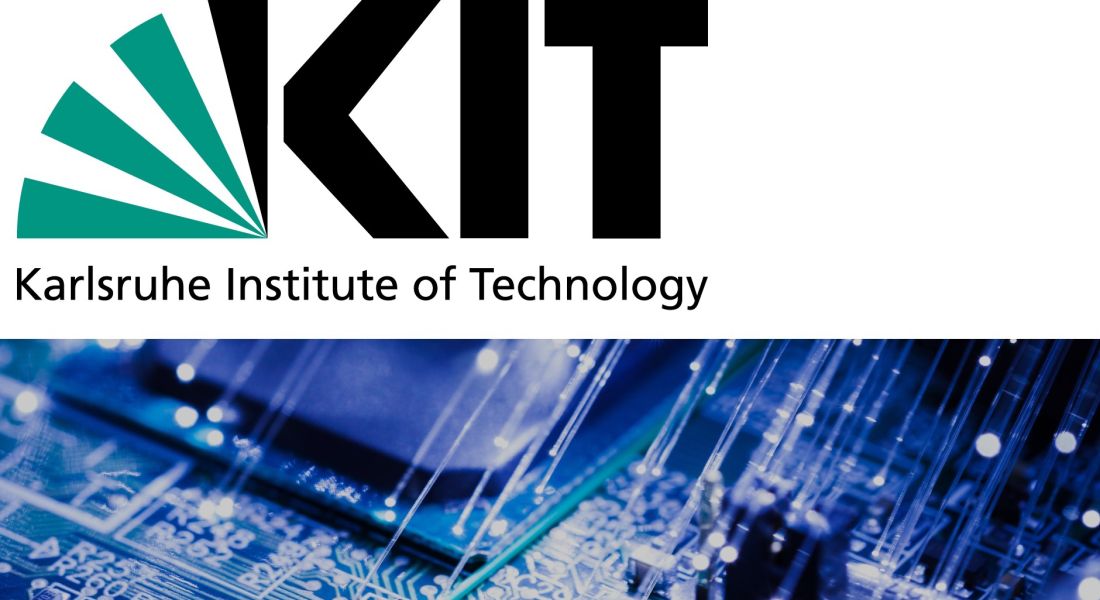 KIT orders the Admaflex130 Evolution ceramic and metal printer
The Institute of Photonics and Quantum Electronics (IPQ) of Karlsruhe Institute of Technology has partnered with Admatec for the delivery of the brand new Admaflex130 Evolution ceramic and metal printer.
The Admaflex130 Evolution is the first of its next generation high precision ceramics and metal fabrication system. The Karlsruhe Institute of Technology ("KIT") is one of the leading technical universities in Germany and Europe. The relationship with KIT deepens Admatec's success of its extensive customer relationships with the world's leading academic institutions.
KIT is among the largest and most notable German institutes of technology, with its research covering many areas within engineering and natural sciences. The Admaflex130 Evolution will be used by the Institute of Photonics and Quantum Electronics ("IPQ") at KIT, who is striving to deliver cutting-edge research in fields ranging from hybrid photonic integrated circuits, additive 3D nanofabrication, optical metrology and sensing to optical communications and signal processing. The IPQ group works on many topics, including optical metrology and sensing, with goal to develop photonic sensor systems for applications in chemistry, biology, and the life-sciences. The new ceramic and metal 3D printer will be used for many projects, involving for example the 3D printing of submounts for assemblies with optical chips.
Pascal Maier, researcher at KIT, shared, "We are excited to have the Admaflex130 Evolution in our labs. For the packaging of integrated photonic circuits, we need submounts for our assemblies that offer highest shape fidelity along with low thermal expansion and good long-term stability. To achieve this, we need leading technologies to advance our work, and this is exactly what the Admatec system can do. We look forward to using it in our daily work."
Admatec's Admaflex130 Evolution is a leader in manufacturing high precision ceramics and metal applications. With the benefit of its Digital Light Processing ("DLP") based technology, the 3D printer is ideal for research & development and 24/7 digital serial production of functional parts requiring complex geometries, high resolution, fine details, and smooth surface while benefiting from excellent material properties.
The Admaflex 130 Evolution features the unique capability of 3D printing both advanced technical ceramics and metals on one machine. The system is designed to process very high viscosity materials, such as ceramic feedstocks and metal pastes, using the patented Admaflex printing technology. Still it can be used as well for low viscosity (unfilled or filled) resins by using a container with a FEP foil, like a conventional VAT printer. The Admaflex 130 Evolution is an open system with unlimited research and development freedom, which is guaranteed by free selectable printing parameters, before and during the printing process. Less than 15 ml printing material is sufficient to start a print. A resin premix provided by Admatec enables customers to mix their own powders.
With up to 300 printed layers per hour, the Admaflex 130 is the fastest and most efficient printer available on the market today. High production speeds are possible due to the smart feedstock supply system. The machine has low operating costs, minimal maintenance costs, and provides a lower cost-per-print. The standard Multi-part printing software allows fast process optimization and the vision-based, in-process quality monitoring system allows full traceability of the printing process. The Admaflex 130 Evolution comes standard with and a high volume (1,2 litre) material dosing system for ceramics and metals, which allows to take full advantage of the maximum build height of 400 mm. The pixel resolution can be selected by the user, between 63 µm and 25 µm. A zero-point clamping system for the build plate is standard.
Since July 2022, Admatec is part of Nano Dimension, who's vision is to disrupt electronics and mechanical manufacturing with an environmentally friendly & economically efficient electronics and precision additive manufacturing Industry 4.0 solution - transforming digital designs into functioning electronic and mechanical devices - on demand, anytime, anywhere.
Ziki Peled, President of Nano Dimension EMEA, added, "We appreciate the opportunity to enable the advanced work of the Karlsruhe Institute of Technology, and specifically the Institute of Photonics and Quantum Electronics. Given Nano Dimension's focus on multi-material, high precision additive manufacturing, we are confident that our solution in the Admaflex130 Evolution will enable progress in their research, which is clearly intended to drive advancements in society."
Click here for more information on Nano Dimension, the Institute of Photonics and Quantum Electronics (IPQ) or the Admaflex130 Evolution ceramic and metal printer