Admatec news
Stay up to date with Admatec news, customer spotlights, and tips on how to leverage 3D printing of ceramics and metals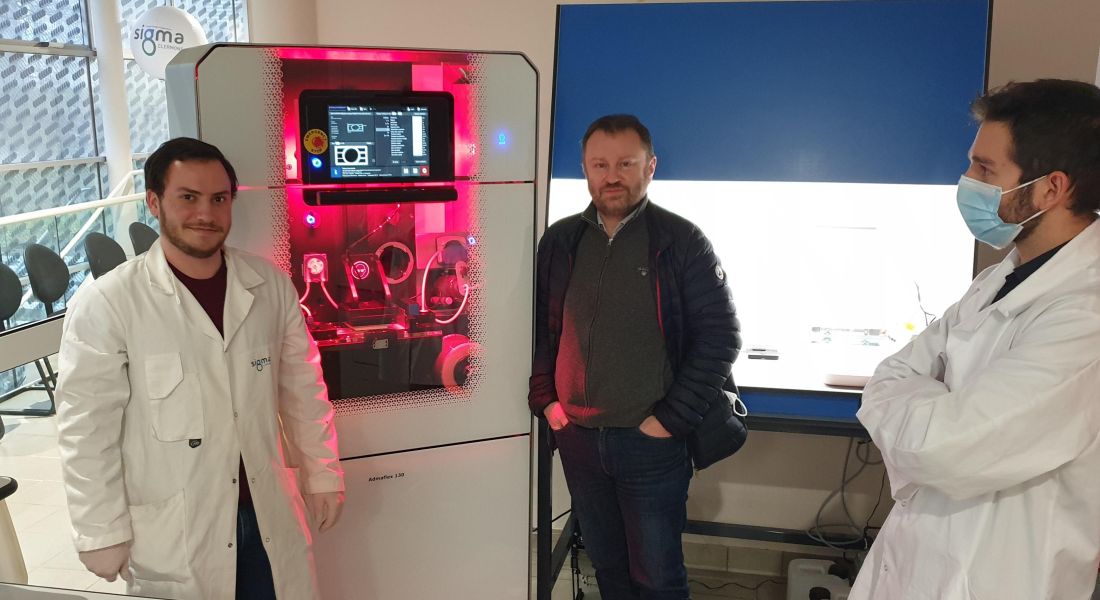 Sigma Clermont in France receives its Admaflex printer for bioceramics
Sigma in Clermont Ferrand (France) is developing new bioceramic materials such as hydroxyapatite.
To shape these new materials into 3D geometries that were previously unachievable using traditional manufacturing, Sigma has invested in 3D printing machines and post-processing equipment, such as cleaning equipment allowing to clean and post-process complex structures such as used in patient specific medical implants.
To have maximum flexibility in developing own materials, the Admaflex130 machine allows to optimise all settings to the newly developed slurries, before and during the print job. The machine is delivered with a vision-based monitoring system for a fully traceable printing process. Although the current focus is mainly on bio-ceramics, the printing machine is already equipped with an add-on for printing metals as well.
The photo below shows a demonstrator part, which has been printed in hydroxyapatite. The geometry was used to prove the suitability of the system to produce complex medical implants. The supports were generated with the automatic support generation software, which is a standard feature in the latest Admaflex user interface software.