Admatec news
Stay up to date with Admatec news, customer spotlights, and tips on how to leverage 3D printing of ceramics and metals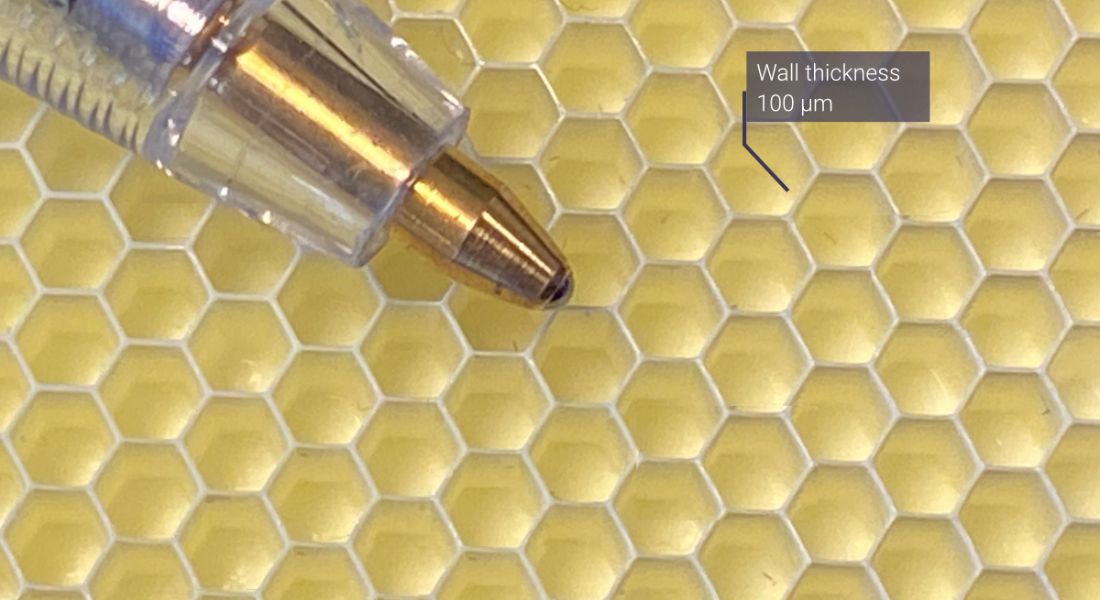 New material: thin-walled Alumina slurry
As many people already know, 3D printing enables manufacturing of complex geometries, especially for novel applications like electromagnetic devices such as sensors and 5G antennas.
More specifically, the ability to 3D print 100 µm thin-walled structures that supports functionality and extending performance truly sets a new standard for applications that otherwise are difficult or even impossible to make.
With the successful results combining 3D printing through the Admaflex Technology and the beneficial material properties of this specific ceramic slurry enabling to print very thin walls, we're curious to know: what application would you like to make? let us know!