Admatec news
Stay up to date with Admatec news, customer spotlights, and tips on how to leverage 3D printing of ceramics and metals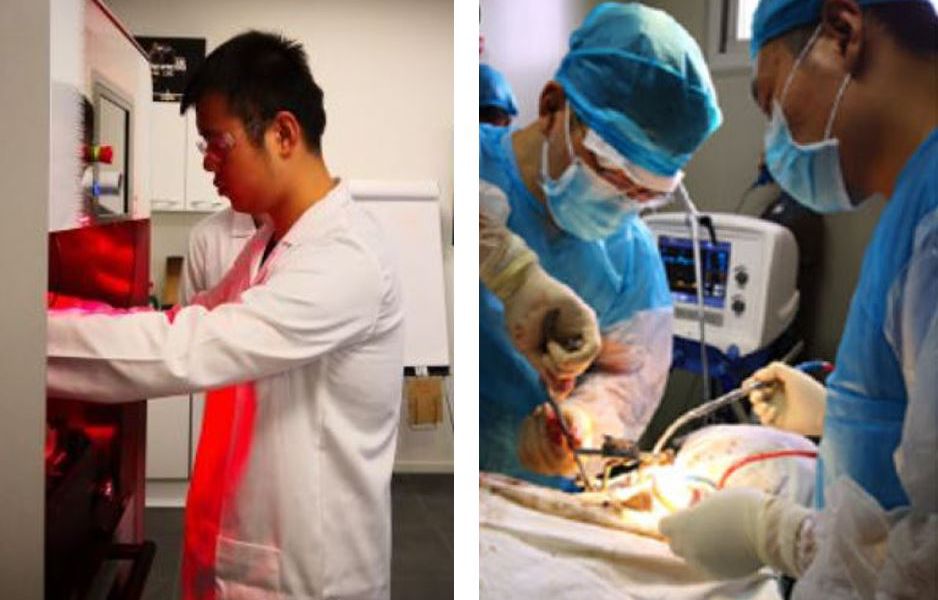 Additive Manufacturing of Bioceramics at Sichuan University
3D printing of bioceramics, especially the bioactive calcium phosphate bioceramics, has drawn considerable attention in recent years. The customized 3D-printed calcium phosphate bioceramics can be used for maxillofacial bone repair, tumor bone defect filling, articular cup and elbow bone replacement
The Biofabrication (3D Bioprinting) Research Laboratory at Sichuan University attempts to innovative researches and commercialization through the combination of engineering and biomedicine. The purpose of the laboratory is to promote the industrialization of technology and market operation, to meet the needs of personalized biomedicine and treatment to patients and to help to construct a harmonious and healthy society. Up to now, the researches of the laboratory involved 3D printing of many different materials, involving bioceramics, metal, polymers and composites.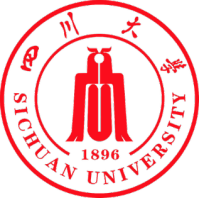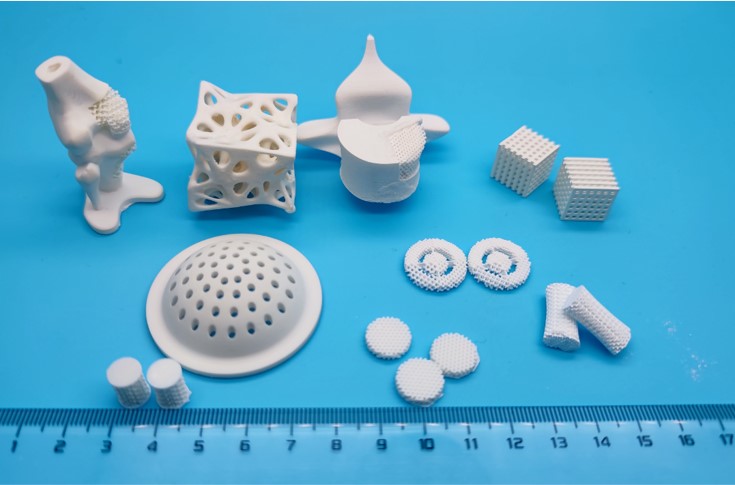 Bioceramics printed with Admaflex DLP technology
Bioceramics possess exceptional biocompatibility and bioactivity with respect to bone cells and tissues, due to their similarities to the chemical components and mineral structure of the bone tissues. The calcium phosphate bioceramic is beneficial to biomineralization in bone tissue regeneration. Bioceramics with different structures, shapes and biological functions can be successfully printed with the Admaflex DLP technology. Studies are being conducted on the applications of filling ceramic, cements, bearing bone substitute, component materials, or coating on orthopedic implants. Calcium phosphate powders (HA, β-TCP, BCP) formulated with different proportions can be used for printing slurry configuration.
The scaffolds may be fabricated by DLP 3D printing to obtain the porosity of 40–95%. The optimal pore sizes ranging from 150 μm to 800 μm were recognized for bone tissue growth and reconstruction. It has been proved that the 3D-printed calcium phosphate bioceramic shows excellent osteoconduction and osteoinduction; hence, it is a promising biomaterial for bone repair.
Furthermore, the degradation rate of the bioceramic can be controlled by adjusting the porous structure and the material composition, which may tailor the biodegradation rate to match the growth rate of new bone regeneration.
Craniomaxillofacial biodegradable osteoinduction implants
Due to the diverse appearances of people, there are very highly personalized requirements for craniomaxillofacial bone tissue repair and reconstruction. 3D printing is a good choice for this kind of application. In the Research Laboratory at Sichuan University, personalized modeling has been studied based on patients' medical image data and fabrication of customized implants using biodegradable CaP bioceramics.With 3D printing of degradable calcium phosphate ceramics, the new bone tissue can be induced and the maxillofacial morphology can be well reconstructed, with the biological functions well repaired.
The pictures show the researchers working with the Admaflex130 3D printing machine, which has been used to produce different 3D-printed calcium phosphate bioceramics. The bioceramics products are used for personalized bone tissue repair. The photo on the right show the people working on clinical tests on animals in the experimental facilities of the Sichuan University Biofabrication Research Laboratory.
For more information about 3D printing of bone-like ceramics, please contact us.