Admatec news
Stay up to date with Admatec news, customer spotlights, and tips on how to leverage 3D printing of ceramics and metals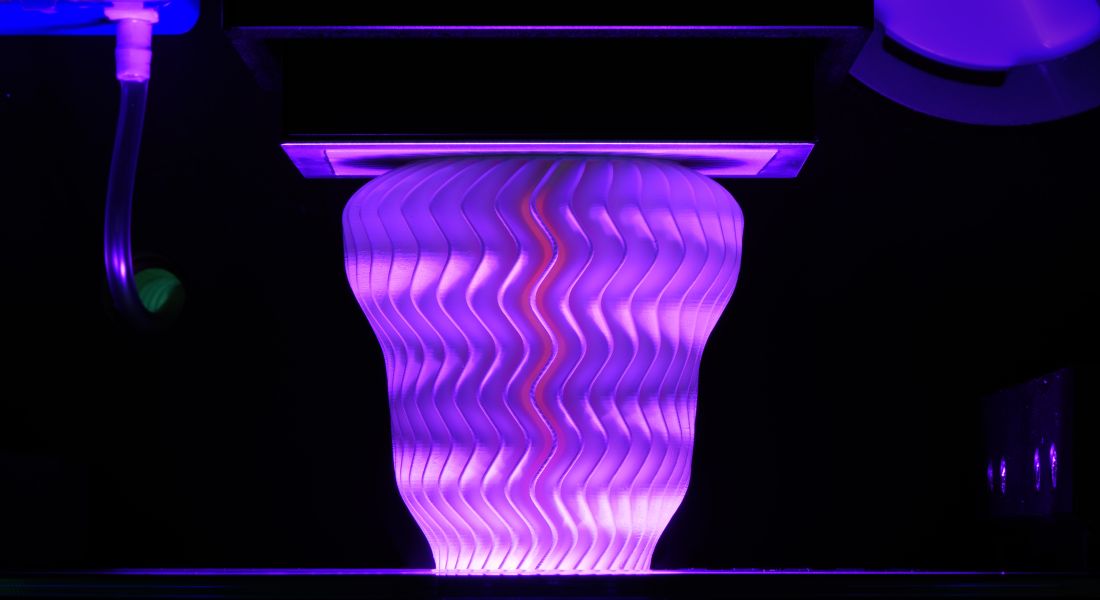 5 most FAQs about 3D printing with Admaflex Technology
Typically there are two types of people interested in the Admaflex Technology; the ones that know ceramic and its beneficial properties, who are curious to know more about this different manufacturing process. The others know about the technology but haven't heard about printing ceramics – yet. These two combined brought together a list of questions that are asked on a regular basis. Over the course of the years it can be brought down to five that are asked most frequently. We will cover answering them in this post.
1. What type of technology do you use?
The Admaflex Technology originates from Stereolithograpy (SLA), currently the most reliable and precise additive technique. SLA is a way of 3D printing layer-by-layer, using photosensitive liquid polymers cured through light. The Admaflex 3D printers apply a derivative of it; Digital Light Processing (DLP). DLP can be seen as an updated version of SLA, as it uses a projector screen instead of a laser to flash an image across the full platform per layer. Therefore, the resolution is expressed through pixel size, as layers are set-up out of square pixels. SLA/DLP does often require the use of supporting structures because of gravity, but the supports can be minimized through choosing the best print direction for your product as shown in our design guidelines.
2. Where is that foil for?
Instead of using a bath like other 3D printers, the foil is the distributor of our ceramic and metal printing liquid ('slurry'). The tube connected to the scraper at the end of the foil roll ensure that uncured material is recollected and filtered to re-use via the other tube during printing, minimizing waste to (almost) none. Another advantage is that curing starts on a new fresh spot every time preventing sticking of the built product on the glass plate or FEP Foil. Also, the tensile forces on the printed product are much lower resulting in a better and more cost effective solution.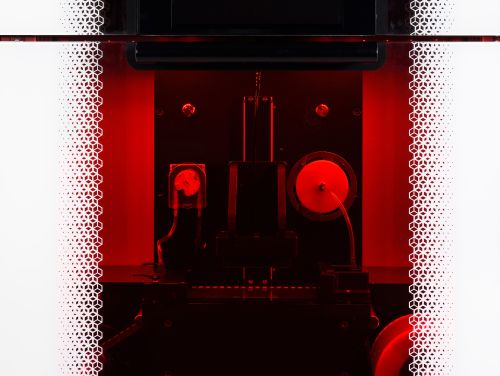 3. Which materials can you print?
The Admaflex printers are equipped to print both metals as ceramics on one machine. We offer a specially formulated mixture of photosensitive resin and a solid load of powder (ceramic or metal), preventing health hazards and (cross-) contamination related to the use of dry powders. We offer AdmaPrint ceramic slurries in Alumina, Zirconia, Silica and Hydroxyapatite. For metals we can provide Stainless Steel 316L, 17-4 PH, Inconel 625 and Copper. Additionally, our R&D department is able to develop custom slurry on demand that can run on the printer and you can use own developed slurry on our machine too, as it is an open platform.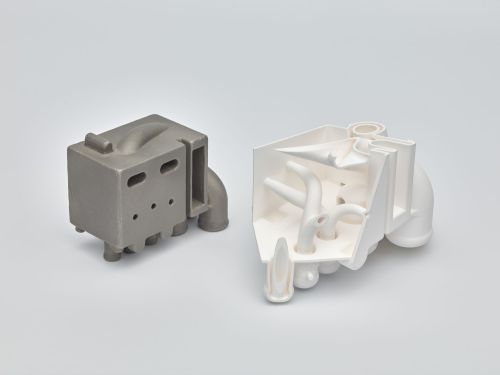 4. What is the build size/resolution/layer thickness?
As the printers are built with a modular concept in mind, the build sizes and resolutions differ, depending on the choice of your printer; the Admaflex 130 or the Admaflex 300. Both printers can achieve a layer thickness between 10 and 200 µm.
"The use of the printer is subjective to the operator, it can be adjusted to your needs!"— Jack Daniels, Tooling specialist at Aristo-Cast, Inc.
5. How long does it take to print a part and what does it cost?
The time it takes to print a part and how much it costs depends on various factors. Typically, the printers can achieve a speed up to 300 layers per hour, but this is also determined by, for example, choice of material, required layer thickness and resolution.
Manufacturing complex ceramic and metal geometries otherwise impossible to make through a reliable and precise technique while using a, possibly customized, slurry is what the Admaflex Technology stands for. With the various benefits like minimal waste and achieving very small wall thickness, the Admaflex 3D printer series can exactly be the manufacturing process you are looking for. Is the Admaflex Technology interesting to you? We would love to hear with what we can help you!